car parking solutions
We, gglifterstech, strive to drive the global positive impact of smart and sustainable parking practices on the environment and our quality of life and to deliver car parking solutions.
gglifterstech car parking solutions company
The goal of gglifterstech is to reduce congestion in the region, by improving the search for car parking solutions and providing intelligent, user-focused, and data-driven transportation services, and to do so, we provide digital parking solutions and transportation services that provide cashless, reliable, and seamless electronic parking experiences with future functionality. And flexible.
Thus, enabling continuous development and improvement to meet the transformations and dynamic needs in societies across the region for decades to come.
Previously, car parks were barrier and payment kiosks, and today, parking lots need to keep pace with technology to offer a digital and convenient parking experience. Parking lots must keep pace with future developments, and offer functionality that enables improvements equivalent to today's needs, and reliability over the next ten or twenty years.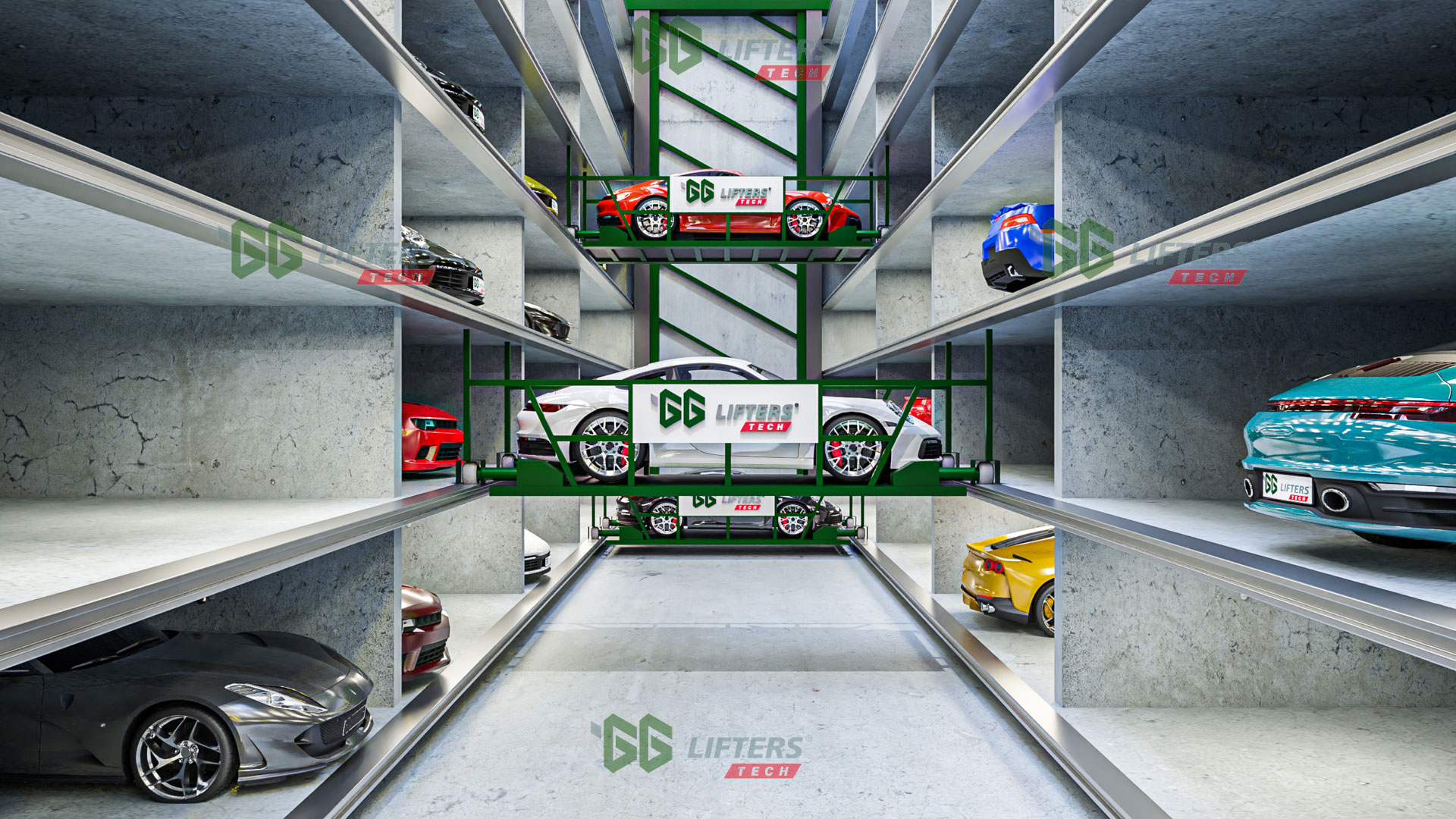 Digital identification system
Vehicle entry and exit control system

A camera system for the digital plate of the vehicle

Surveillance system by modern cameras

Electronic gates system

The movable rotary disk system

Protection systems and equipment for concrete columns and security equipment.
Inferring the system of the vacant position
It is an integrated system to direct the vehicle driver directly and effectively to the vacant parking lot in the parking facility, using sensors with different technologies, light signals, and screens that provide information on the number and vacant parking places in the building.
The car parking solutions provided by gglifterstech have many benefits for the user and the operator alike, examples of these benefits are:
Improving parking occupancy rates.

Improving the traffic movement inside the parking lift lots.

Reducing driver stress resulting from searching for a vacancy.

Save fuel and time.

An increase in customers, especially in crowded areas.

An alert on the places of abandoned cars.

And many other features and benefits.

The vacant parking inference system works on the SCADA industrial environment, which is characterized by the speed of communication between the components of the solution and thus the speed of updating the data.

It is also distinguished by the possibility of integrating it with other systems for the purpose of control such as lighting, ventilation systems, and security barriers.

Parking lighting system with LED technology.

Move the parking building from dark to light.
smart automated parking solutions
The integration of the parking lighting system using LED technology with the vacant parking inference system in one design provides an integrated solution and a unique experience for parking users as well as provides a comfortable environment for parking visitors in terms of lighting at a low cost, which helps increase customers' frequency of parking. This system is characterized by:
Reducing electricity consumption by up to 65% compared to using traditional fluorescent lighting.

Comprehensive and effective management of the lighting system, for example, the power of lighting can be provided and available based on the percentage of parking occupancy or movement in pedestrian paths and vehicle lanes.

Get higher lighting with less energy consumption compared to fluorescent units.

Paid parking systems.
Start making money from parking lots.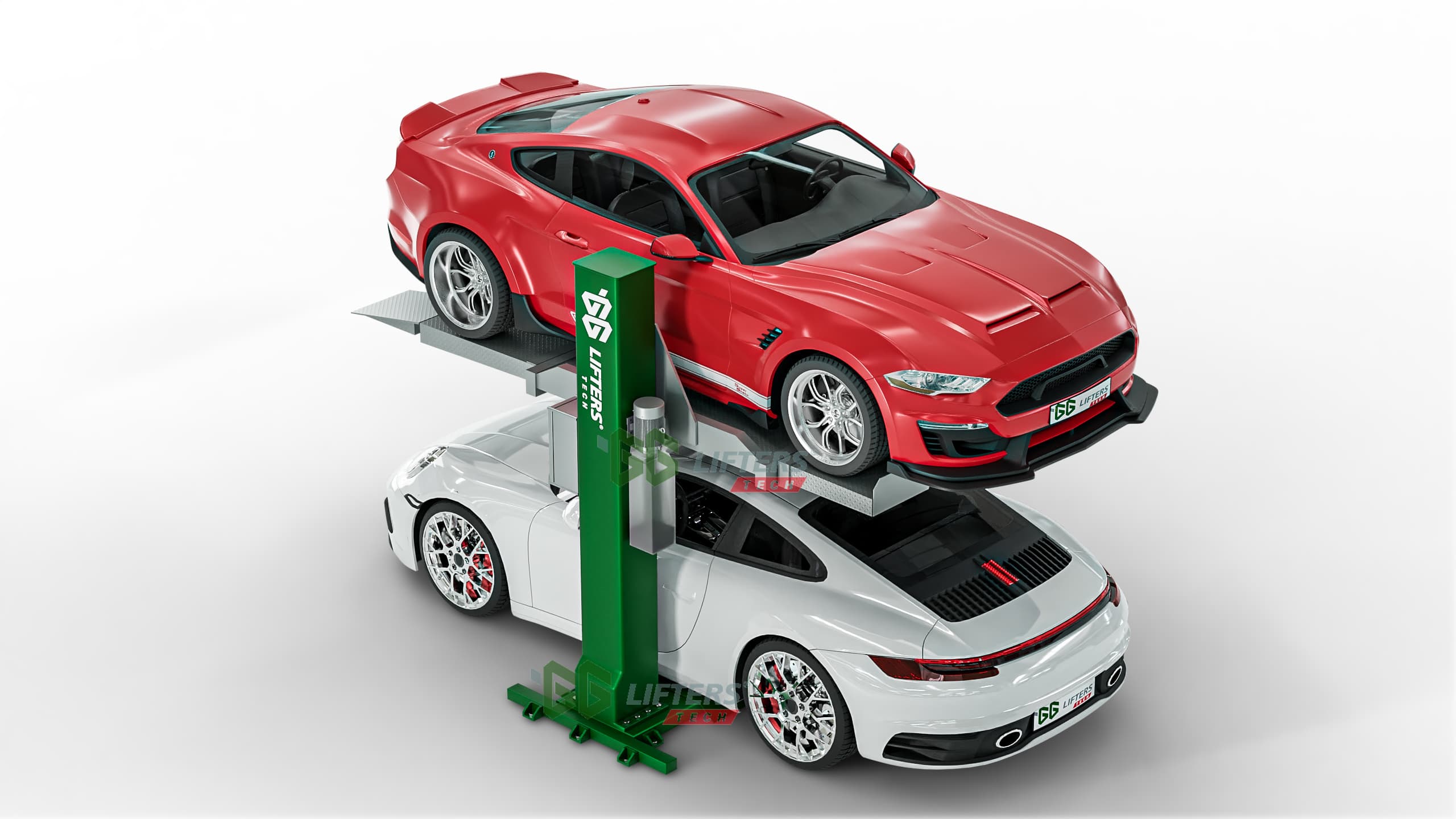 Gglifterstech represents a group of international companies with a reputation and long experience in the field of manufacturing paid parking solutions to provide car parking solutions, regardless of the size of parking spaces or the number of entrances and exits and the locations of these parking spaces, so that the solutions provided include:
Entry (ticket issuance) and exit (ticket verification) units using various technologies such as barcodes, magnetic cards, and currencies specially designed for this purpose.

Automated payment systems using various means, such as paper currency.

Manual drawing stations (cashier).

A revenue and accounts management system.

Parking system without the use of tickets, using license plate numbers only.

Valet parking system.

Street parking fee collection system.
A global leader in car parking solutions
Being a global leader, gglifterstech, we offer unparalleled products within our product range, which have demonstrated tremendous resilience to the environmental stresses and challenges faced by car park constructions.
Gglifterstech is one of the best car parking solution providers
Gglifterstech has developed a wide range of high-performance waterproof roofs to provide unique solutions that protect parking floors from deterioration from environmental conditions, high traffic, and snow.
We designed our waterproof products to provide exceptional strength, design flexibility, and an aesthetic environment.
Because each type of parking differs, we guarantee with our global experience that the correct products and systems used to meet local environmental requirements, conditions, and standards. Waterproof joint fillers and concrete restoration materials combine to form systems designed to return parking structures to service as quickly as possible at the lowest cost.
Compatible partnerships - the concrete experts at your service
To build practical and safe car parks, gglifterstech offers a comprehensive range of additives that provide resistance against extreme weather conditions, temperature changes, and freeze-thaw cycles. In addition to the damage caused by the traffic of cars and the dissolution of salts.
Our advanced technologies help concrete producers to speed up construction and enhance manufacturing quality by improving concrete strength, pump ability, and overall appearance while ensuring long-term safety and durability.
Because of the different types and shapes of parking lots, our experts combine expertise and technical support to help identify the specific needs of each project and the right solutions for success.
Concrete restoration and protection strategies with minimal downtime
We know the value of a complete, correct, and safe parking repair. Cessation of service or work leads to loss of revenue for parking owners and inconvenience to parking users.

Car parks are exposed to daily wear and tear due to vehicle traffic, and adverse conditions such as wind, rain, snow, dissolving salts, oil spills, and pollution, all of which accelerate the process of deterioration.

Regardless of the type of restoration, restoration and protection experts help determine the right solutions, products, and solutions to get the parking lot back to work at maximum capacity as quickly as possible.

Our market-leading products range from rapid restoration mortar to products for strengthening concrete strength, crack repair, and corrosion resistance. Our products are designed to work together for the most effective rehabilitation and long-lasting protection. We are constantly striving to offer new innovations that exceed our customers' expectations.