Car parking system company in Europe
When we start talking about the most important car parking system company in europe, we must mention GG LIFTERSTECH, the company which works by Attention to details, a high degree of understanding of international standards and safety precautions, to design and manufacture mature products suitable for all markets.
In the field of car parking system company in europe, GG LIFTERSTECH Provide different automatic parking systems solutions different , designed collaboration with Swiss
Over view about car parking system company in europe
• The neat design saves space, thus eliminating the growing demand for parking spaces the design of the product is based on a multi-level platform, which allows the car to be moved between floors through a special elevator
• Car parking system company in Europe may successfully become a competition and replace expensive underground parking. The European market has shown great interest in this solution, as our customers are increasingly considering the automation of buildings and saving already expensive land.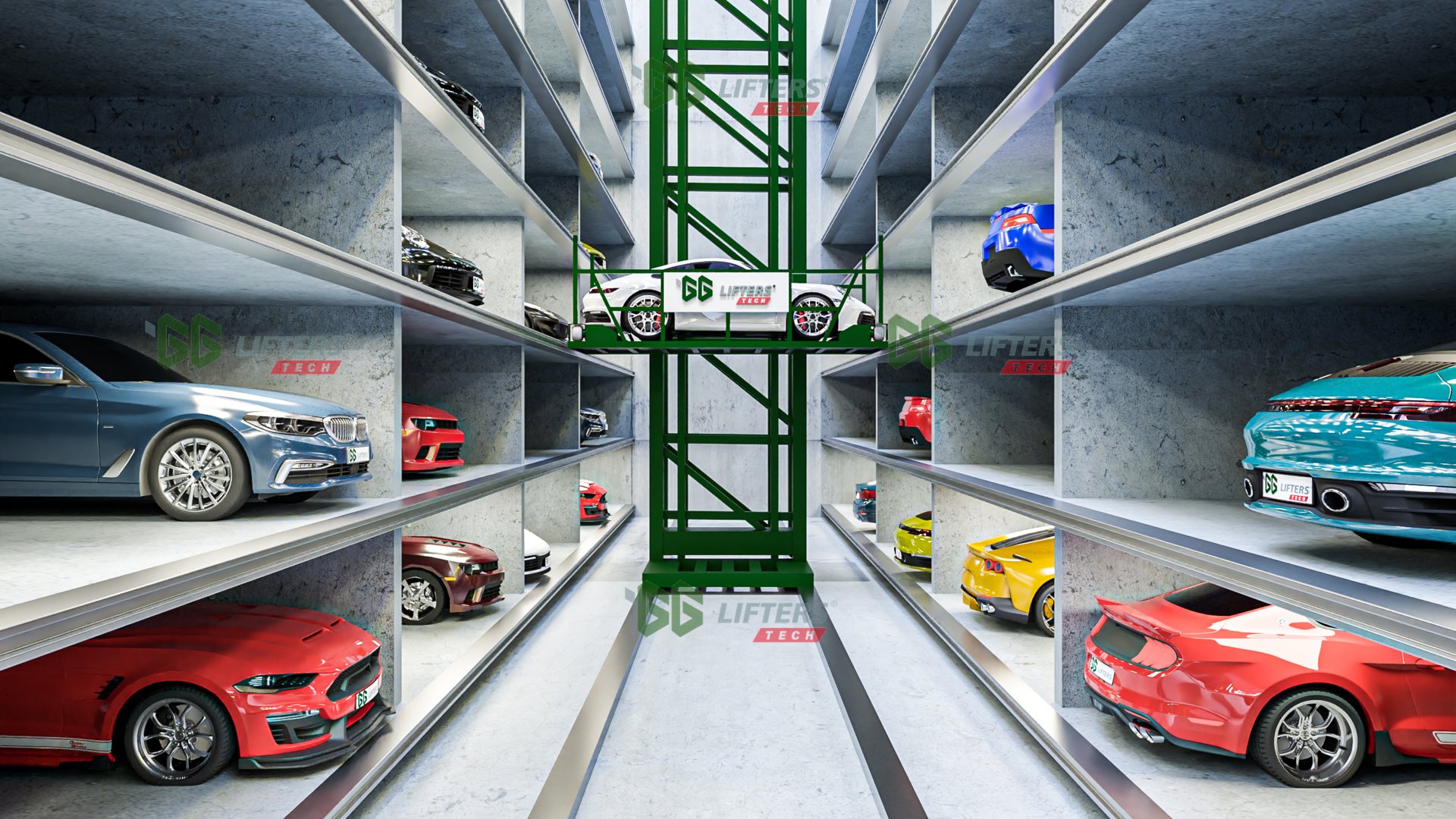 Advantages achieved by using automated parking system
• When car parking system company in Europe starts to applicate APS, it offers a lot of advantages such as:
• Excellent space efficiency, easy to operate and manage as the floor height is 1.61m, and the space efficiency is higher, so the integrated management touch screen makes the operating status clear at a glance.
• Save space and money, as typical parking garage is constructed to allow enough space for cars to safely circulate in both directions and return to the parking space. In an automatic garage, this circulation space is not needed, and there is no need to open the door space. This helps developers make better use of the space normally used for cars and people travel, and allows a single space to provide more storage space for vehicles in that space. Depth or dual-depth storage configuration.
• Eliminate environmental impact the environmental impact comes in the form of continuous exhaust emissions. With the help of automatic parking garages, cars are shut down before entering the system, so that the engine does not run when the car is stored and retrieved, thereby reducing the amount of pollutants by 60% to 80%
• Increase customer comfortability as the user of the automatic garage always parks the car in a well-lit, comfortable traffic area and retrieves the car. Since these are the only areas where users interact with automatic garages, the cost of developers creating luxury experiences for users is relatively low. Implementing a sleek touch screen and a user-friendly mobile application to quickly retrieve vehicles can make them willing to pay for a comfortable and memorable user experience, and it was the main target of the car parking system in Europe.
Types of automated parking system offered by car parking system company in Europe
• GG LIFTERSTECH which is the most important car parking system company in Europe offers the following types of automated parking system
• The most common parking types are corner parking, vertical parking and parallel parking.
• However, angle parking is particularly common in parking lots, and it is widely applicated by car parking system in Europe, where vehicles are designated as one-way driving.